Looking to hire a trusted contractor for paving in East Gwillimbury?
With roughly 24,000 residents, York's East Gwillimbury isn't a particularly large town. Given that it is located only 30 minutes outside downtown Toronto and in close proximity to other large towns and cities throughout the Greater Toronto Area (GTA), however, East Gwillimbury sees plenty of visitors.
While the town has long been known for its largely rural environment, it has also seen significant growth in recent years. If your business operates out of East Gwillimbury, you could capitalize on the opportunity to increase your curb appeal with top-notch commercial asphalt paving.
Empire Paving has been one of the most reputable paving companies in East Gwillimbury for over 45 years.
In addition to decades of experience serving the East Gwillimbury community, we have a highly professional crew and a full fleet of equipment that can be deployed on any project.
For all of our neighbours throughout East Gwillimbury and beyond, we offer the following services:
Asphalt in East Gwillimbury
Concrete in East Gwillimbury
Asphalt maintenance and repairs
Concrete maintenance and repairs
Commercial driveway paving
Parking lot paving
Roadway paving
Sealcoating and line striping
Crack filling
Contact Empire Paving today for the best parking lot and driveway paving in East Gwillimbury. We would be happy to provide you with a free quote for your next project!
Get a FREE Paving
Consultation & Estimate
Call Us at 416-644-1444 or simply fill out the form and one of our paving experts will be in touch with you shortly...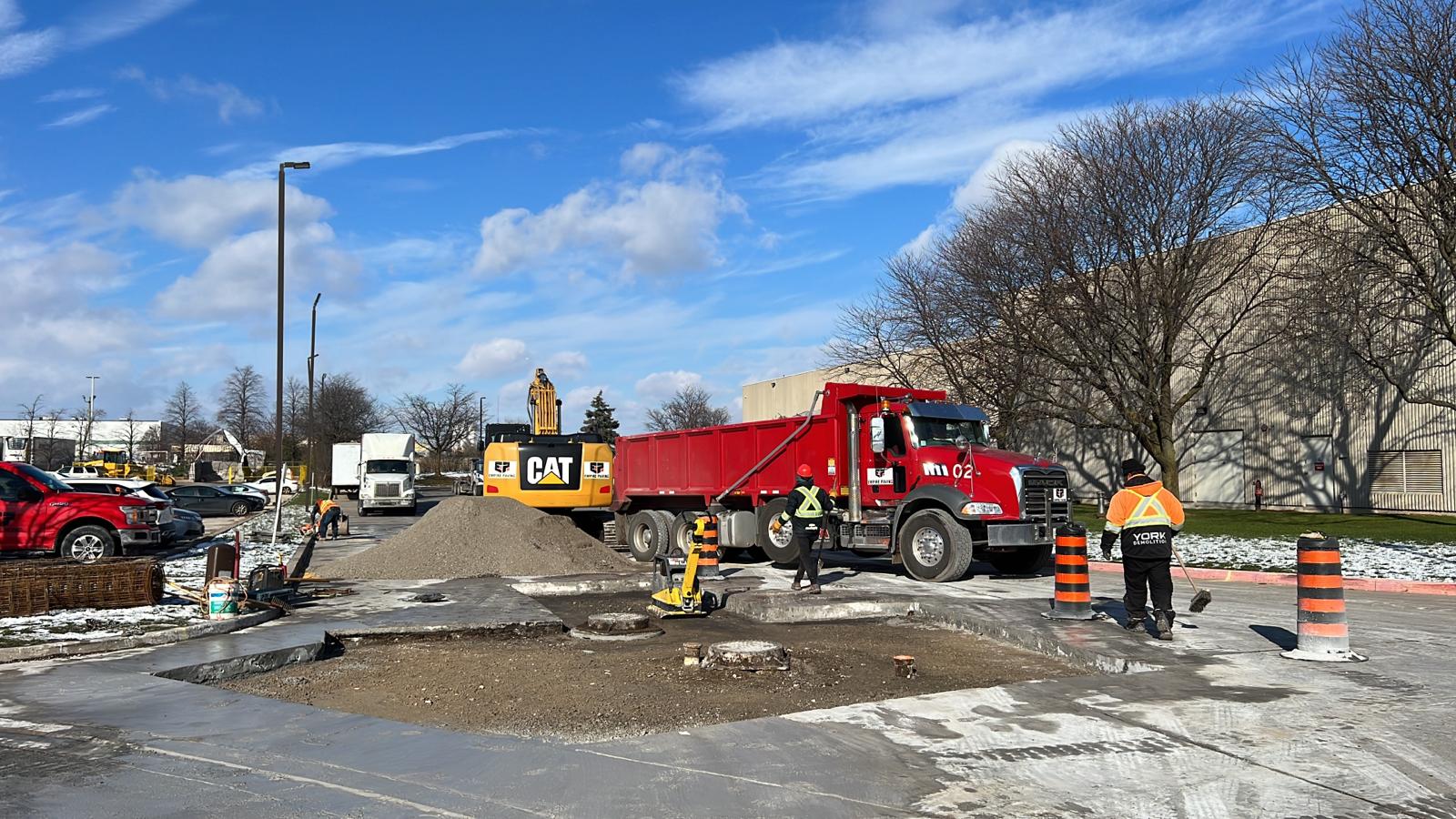 Some Awesome Feedback
SAM A.
"The Empire Paving team did an excellent job at our facility this summer. The team was very professional, and their equipment fleet was very impressive. They repaved our entire driveway and parking lot over two phases. They were able to work around our production schedule, and ensured that we had no operational disruptions. This project has really refreshed the look of our facility. I would highly recommend Empire Paving for any paving related projects."
Some Awesome Feedback
SAM A.
"The Empire Paving team did an excellent job at our facility this summer. The team was very professional, and their equipment fleet was very impressive. They repaved our entire driveway and parking lot over two phases. They were able to work around our production schedule, and ensured that we had no operational disruptions. This project has really refreshed the look of our facility. I would highly recommend Empire Paving for any paving related projects."