Does your business or organization need high-quality asphalt in King City, Ontario?
Located roughly 40 miles north of Toronto, the small community of King City has roughly 27,000 residents and is primarily known for its sprawling landscapes and cattle farms.
With the town being just minutes north of the much larger cities of Vaughan and Richmond Hill, however, it's important for every King City business to invest in high-quality asphalt paving services that elevate their curb appeal and attract new customers.
Get a FREE Paving
Consultation & Estimate
Call Us at 416-644-1444 or simply fill out the form and one of our paving experts will be in touch with you shortly...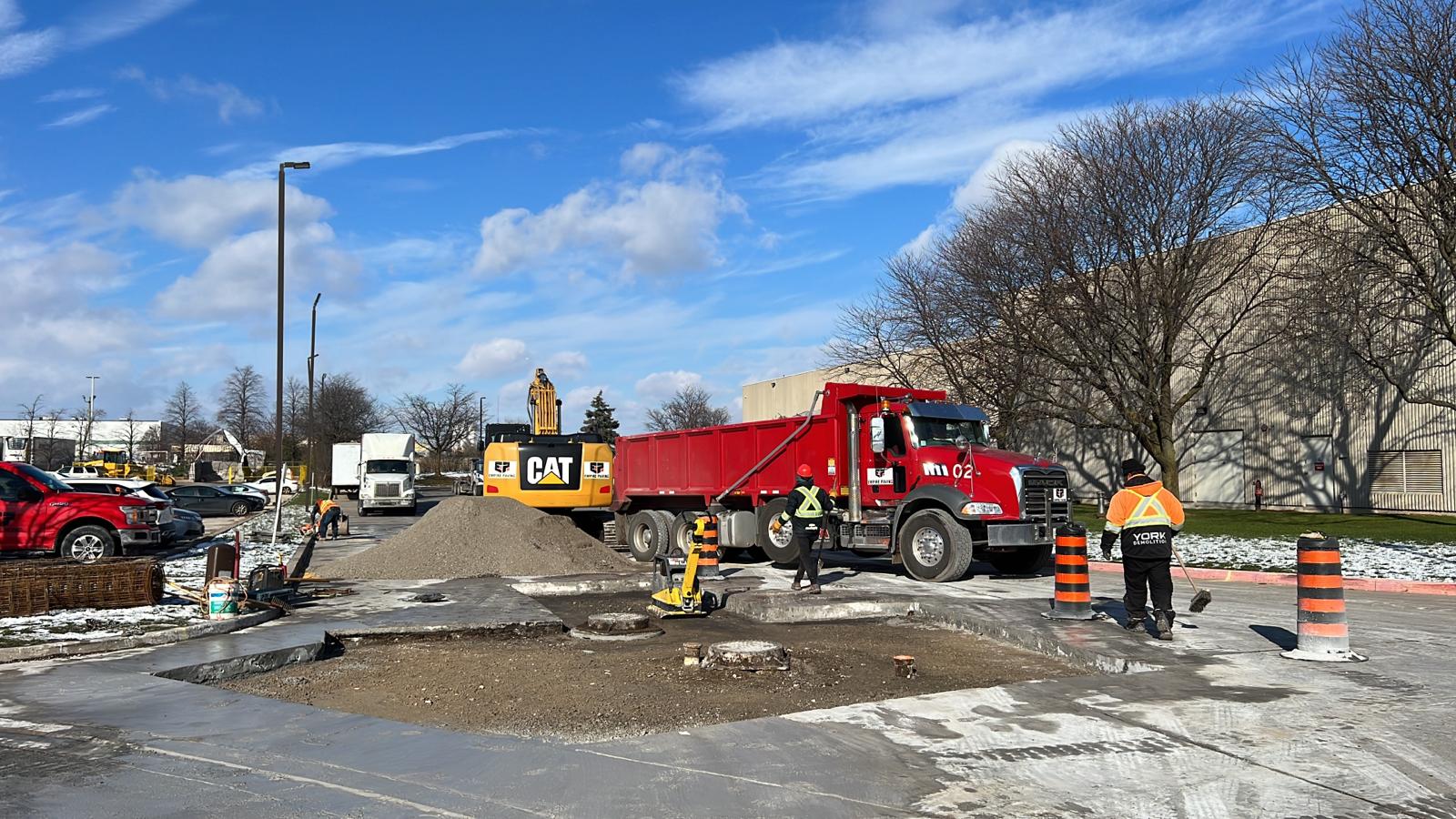 Some Awesome Feedback
SAM A.
"The Empire Paving team did an excellent job at our facility this summer. The team was very professional, and their equipment fleet was very impressive. They repaved our entire driveway and parking lot over two phases. They were able to work around our production schedule, and ensured that we had no operational disruptions. This project has really refreshed the look of our facility. I would highly recommend Empire Paving for any paving related projects."
Some Awesome Feedback
SAM A.
"The Empire Paving team did an excellent job at our facility this summer. The team was very professional, and their equipment fleet was very impressive. They repaved our entire driveway and parking lot over two phases. They were able to work around our production schedule, and ensured that we had no operational disruptions. This project has really refreshed the look of our facility. I would highly recommend Empire Paving for any paving related projects."