Timely commercial asphalt repairs that restore your business's pavement to top condition.
If you're dealing with asphalt cracks, potholes, and other blemishes, it's critical that you address them sooner than later. Putting them off can have a compounding effect, severely limiting the life expectancy of your pavement as a result.
What's more, these types of issues will impact your curb appeal to the point where they may deter customers from choosing your business.
Worse yet, they can even put your business in a vulnerable position. If a pedestrian were to slip and fall, or if a vehicle were to become damaged, for example, your business might be facing a lawsuit that could have otherwise been avoided.
From large cracks and potholes to raveling and drainage issues, Empire Paving has over 45 years of experience in the commercial asphalt repair space.
Of course, one of the biggest reasons why businesses put off asphalt repairs is not because of the cost of the repairs themselves but because of the downtime that they tend to cause.
At Empire Paving, we understand the ways in which downtime can affect your bottom line, which is why we work quickly and efficiently to repair your pavement. We coordinate in advance, deploy a highly-trained crew, and arrive with a fleet of state-of-the-art equipment to make sure that your repairs are handled properly and without delay.
If you need commercial asphalt repair services for your GTA business, be sure to contact the team at Empire Paving today. We will arrive on site as soon as possible to make sure that your asphalt pavement looks its best again!
Get a FREE Paving
Consultation & Estimate
Call Us at 416-644-1444 or simply fill out the form and one of our paving experts will be in touch with you shortly...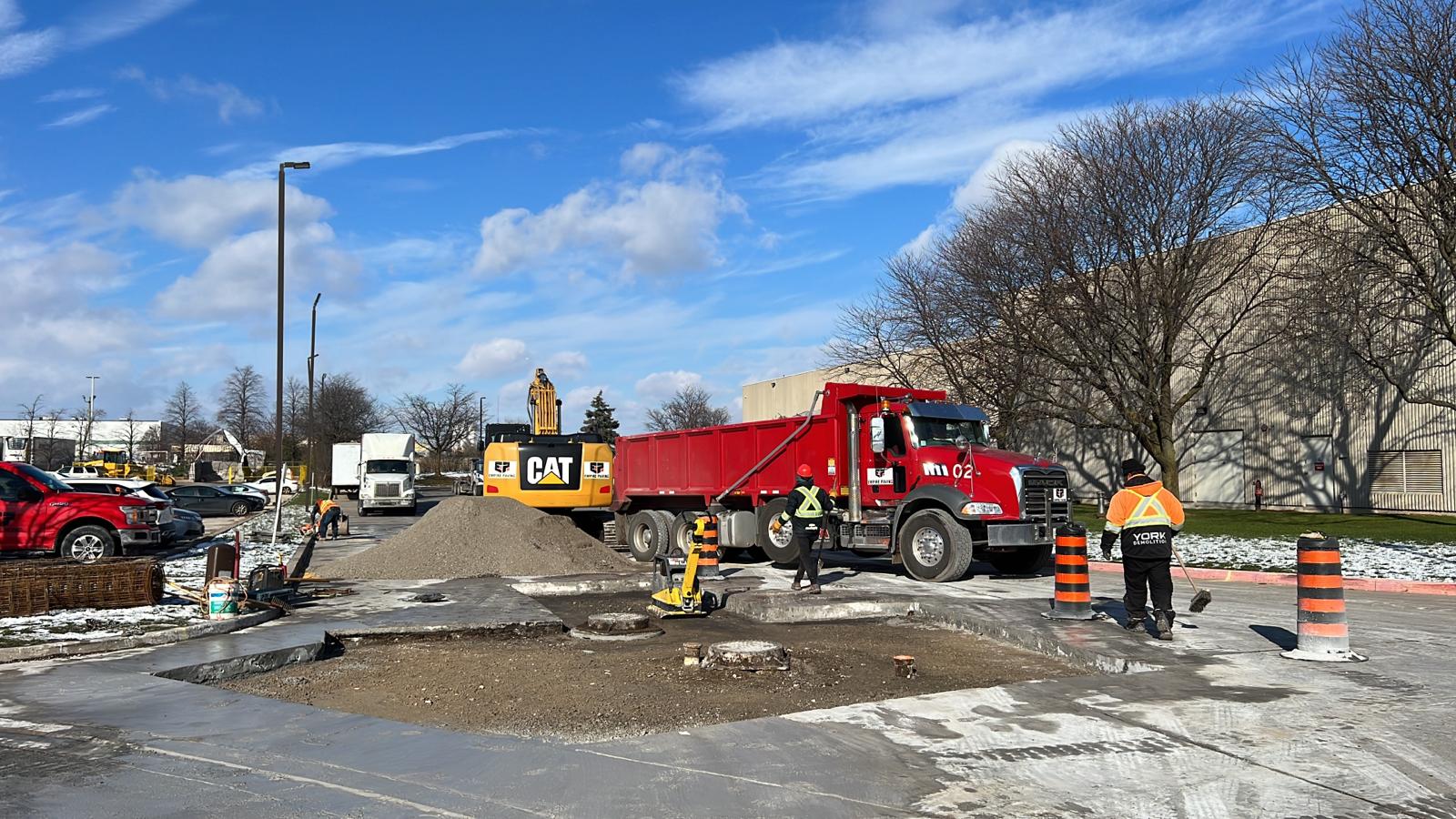 Some Awesome Feedback
SAM A.
"The Empire Paving team did an excellent job at our facility this summer. The team was very professional, and their equipment fleet was very impressive. They repaved our entire driveway and parking lot over two phases. They were able to work around our production schedule, and ensured that we had no operational disruptions. This project has really refreshed the look of our facility. I would highly recommend Empire Paving for any paving related projects."
Some Awesome Feedback
SAM A.
"The Empire Paving team did an excellent job at our facility this summer. The team was very professional, and their equipment fleet was very impressive. They repaved our entire driveway and parking lot over two phases. They were able to work around our production schedule, and ensured that we had no operational disruptions. This project has really refreshed the look of our facility. I would highly recommend Empire Paving for any paving related projects."