World-class, durable concrete work for factories, warehouses, production plants, and other industrial buildings.
The demands of industrial concrete work are much more intensive than that of your average residential or commercial paving project.
To start, the contractor must account for the sheer amount of concrete materials needed to cover the square footage of an industrial project. The concrete surface must also be engineered to meet the heavy loads it will accommodate—not only the volume of traffic but also the weight of large vehicles, equipment, and machinery.
Needless to say, industrial paving projects tend to be much larger and more difficult to complete than most residential jobs. They require the expertise of a professional industrial concrete paving company that is knowledgeable about these types of projects.
At
Empire Paving
, we have been delivering outstanding concrete work throughout the
Greater Toronto Area
for more than 45 years.
To date, we have completed a wide range of industrial projects, from factories to production plants and everything in between. Whether you need a concrete driveway, curb, or dolly pad, your business will benefit from our many years of industrial concrete experience.
In addition to a knowledgeable management team, we have a large and capable crew, as well as a full fleet of equipment and machinery. This allows us to provide the necessary manpower and resources that any large industrial concrete project might require.
Is your business in need of outstanding industrial concrete work? Whether you own a factory, warehouse, or production plant, contact the team at Empire Paving today. We would be glad to offer a free estimate for the concrete work you need!
Get a FREE Paving
Consultation & Estimate
Call Us at 416-644-1444 or simply fill out the form and one of our paving experts will be in touch with you shortly...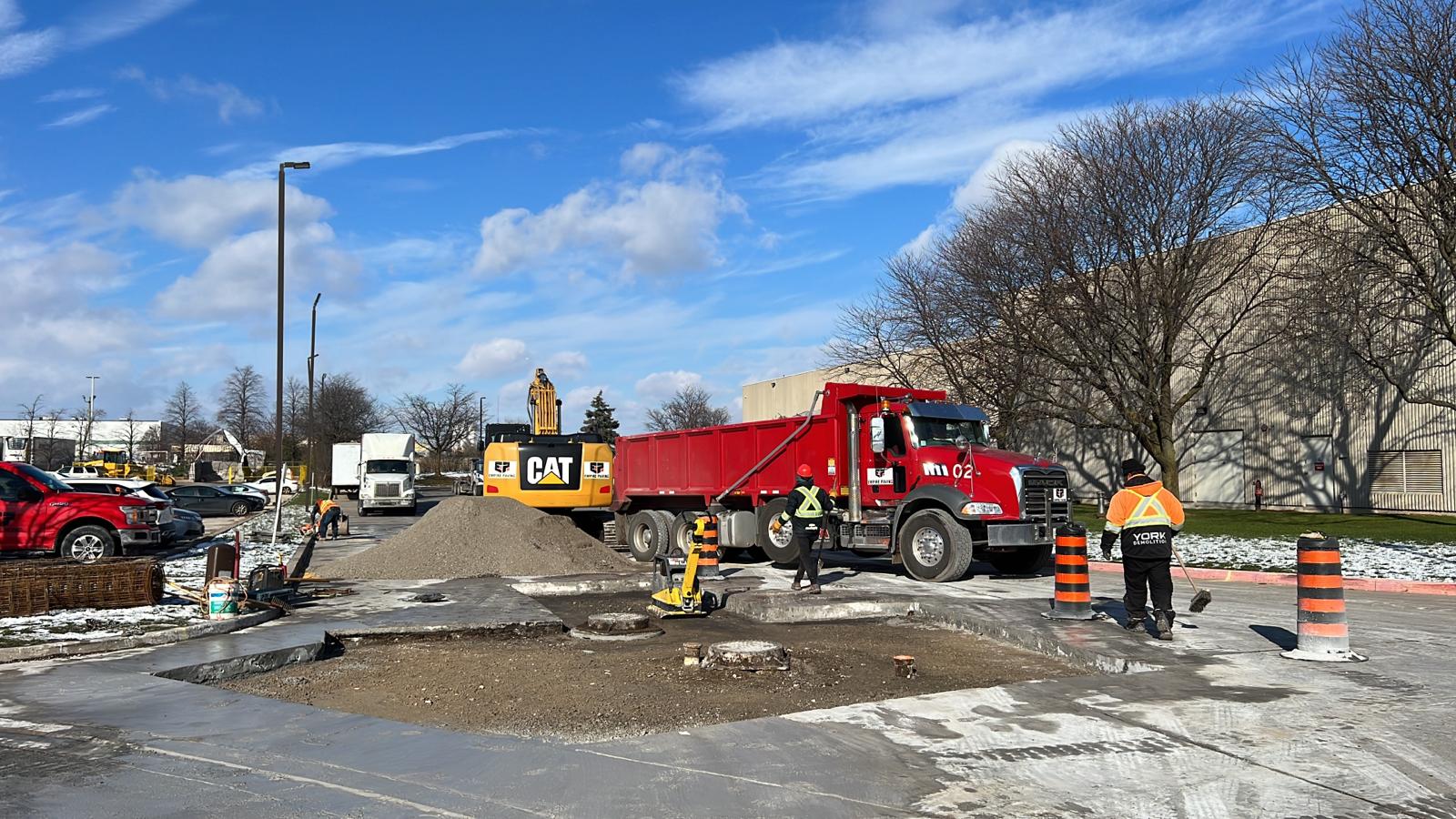 Some Awesome Feedback
SAM A.
"The Empire Paving team did an excellent job at our facility this summer. The team was very professional, and their equipment fleet was very impressive. They repaved our entire driveway and parking lot over two phases. They were able to work around our production schedule, and ensured that we had no operational disruptions. This project has really refreshed the look of our facility. I would highly recommend Empire Paving for any paving related projects."
Some Awesome Feedback
SAM A.
"The Empire Paving team did an excellent job at our facility this summer. The team was very professional, and their equipment fleet was very impressive. They repaved our entire driveway and parking lot over two phases. They were able to work around our production schedule, and ensured that we had no operational disruptions. This project has really refreshed the look of our facility. I would highly recommend Empire Paving for any paving related projects."