Outstanding institutional asphalt paving services for schools, churches, and other organizations.
While not always as business-minded as conventional businesses, institutions are equally in need of high-quality asphalt paving services that make a great first impression on those who drive past their properties.
What's more, these institutions need well-paved surfaces that are safe and nonhazardous for children, parishioners, staff, and other members of their organizations.
Whether your organization needs a brand new parking lot, driveway, or roadway, a trusted greater Toronto area (GTA) asphalt paving contractor like Empire Paving will get the job done properly, safely, and on schedule.
At Empire Paving, we have delivered high-quality institutional asphalt paving services for more than 40 years.
On every project, success starts with our team of in-house asphalt paving experts. By carefully coordinating with customers and other contractors, we make sure to prepare thoroughly before the paving process even begins.
Once we arrive on-site, our highly skilled crew and a full fleet of in-house equipment allow us to perform the job to the highest possible level. We prioritize not only our in-house safety standards and procedures but also job-specific protocol to ensure that no one is put in harm's way.
Finally, we understand the nature of time constraints and schedule demands on institutional paving projects, which is why we work quickly yet efficiently to limit any downtime for your organization.
For all of your institutional asphalt paving needs — whether it's a driveway for a school or a parking lot for a church — contact Empire Paving today and receive a free quote for your next project!
Get a FREE Paving
Consultation & Estimate
Call Us at 416-644-1444 or simply fill out the form and one of our paving experts will be in touch with you shortly...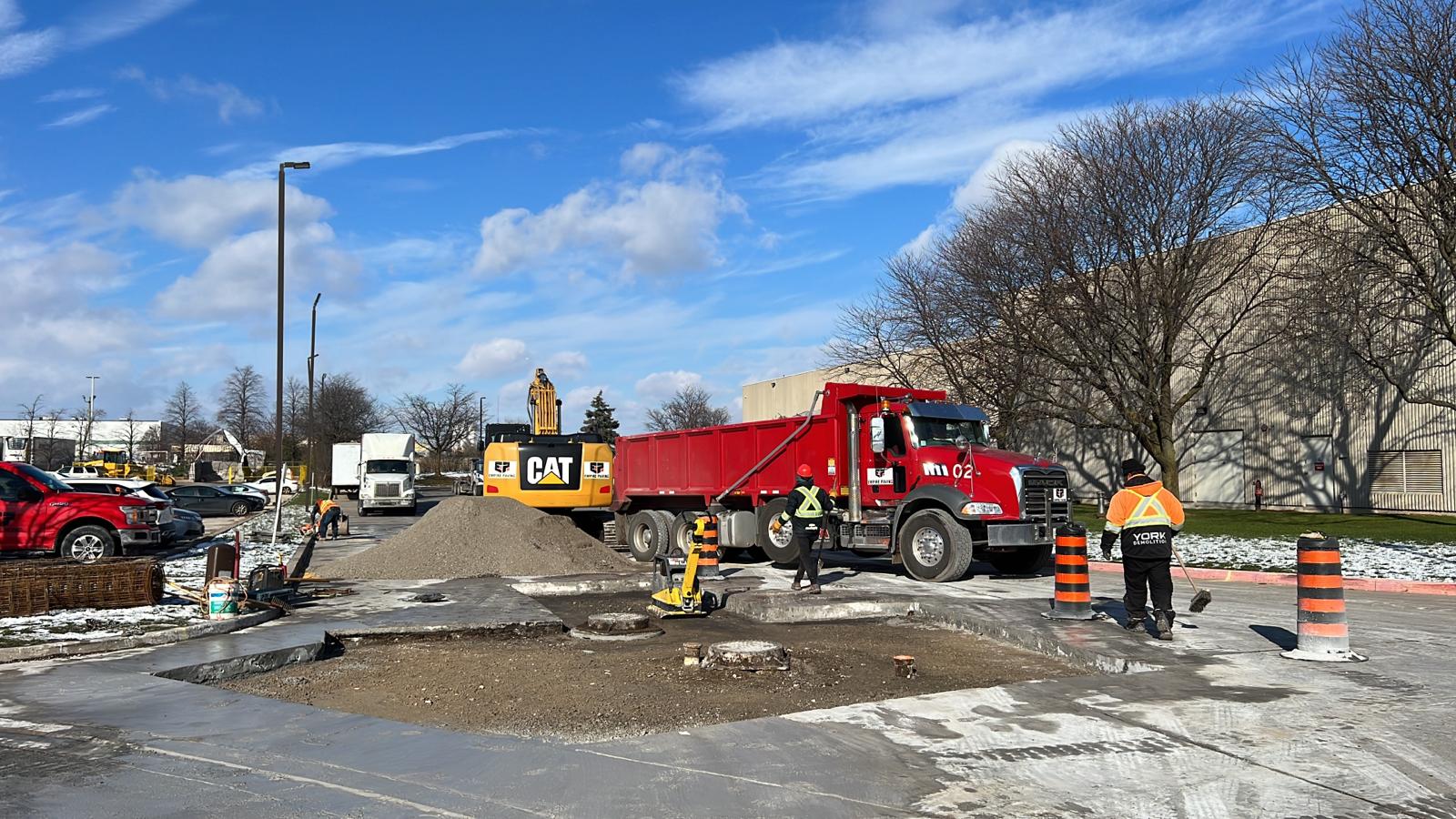 Some Awesome Feedback
SAM A.
"The Empire Paving team did an excellent job at our facility this summer. The team was very professional, and their equipment fleet was very impressive. They repaved our entire driveway and parking lot over two phases. They were able to work around our production schedule, and ensured that we had no operational disruptions. This project has really refreshed the look of our facility. I would highly recommend Empire Paving for any paving related projects."
Some Awesome Feedback
SAM A.
"The Empire Paving team did an excellent job at our facility this summer. The team was very professional, and their equipment fleet was very impressive. They repaved our entire driveway and parking lot over two phases. They were able to work around our production schedule, and ensured that we had no operational disruptions. This project has really refreshed the look of our facility. I would highly recommend Empire Paving for any paving related projects."