Highly attractive concrete surfaces that improve your institution's appearance by leaps and bounds.
While asphalt is the go-to paving material for most surfaces, don't underestimate the positive impact that well-paved, properly maintained concrete can have on your community.
Whether you need a small parking lot for employees, sidewalks for foot traffic, or steps to frame your building, there are all types of concrete surfaces that can enhance your curb appeal and make your institution more welcoming to residents.
Of course, not every paving contractor is capable of delivering top-notch concrete for institutions. If you're dealing with schedule restrictions, you need a reputable concrete paving company that can come in and complete the work on your timeline.
Empire Paving has been delivering first-class concrete work to schools, hospitals, churches, and other institutions for more than four decades!
Our management team has worked with all types of properties to date, and is adept in meeting all local codes, regulations, and requirements across the Greater Toronto Area (GTA).
What's more, we have a large crew that stays up to date on the latest industry technology, paving practices, and health and safety standards. We also own a full fleet of state-of-the-art equipment and machinery that we can leverage to complete any concrete paving project on schedule.
Whether you need brand new concrete, maintenance, or repairs, we are capable of meeting and exceeding your project expectations as your GTA concrete specialists!
Contact Empire Paving today to receive a FREE quote for all of your concrete needs. One of our experts would be happy to discuss your project!
Get a FREE Paving
Consultation & Estimate
Call Us at 416-644-1444 or simply fill out the form and one of our paving experts will be in touch with you shortly...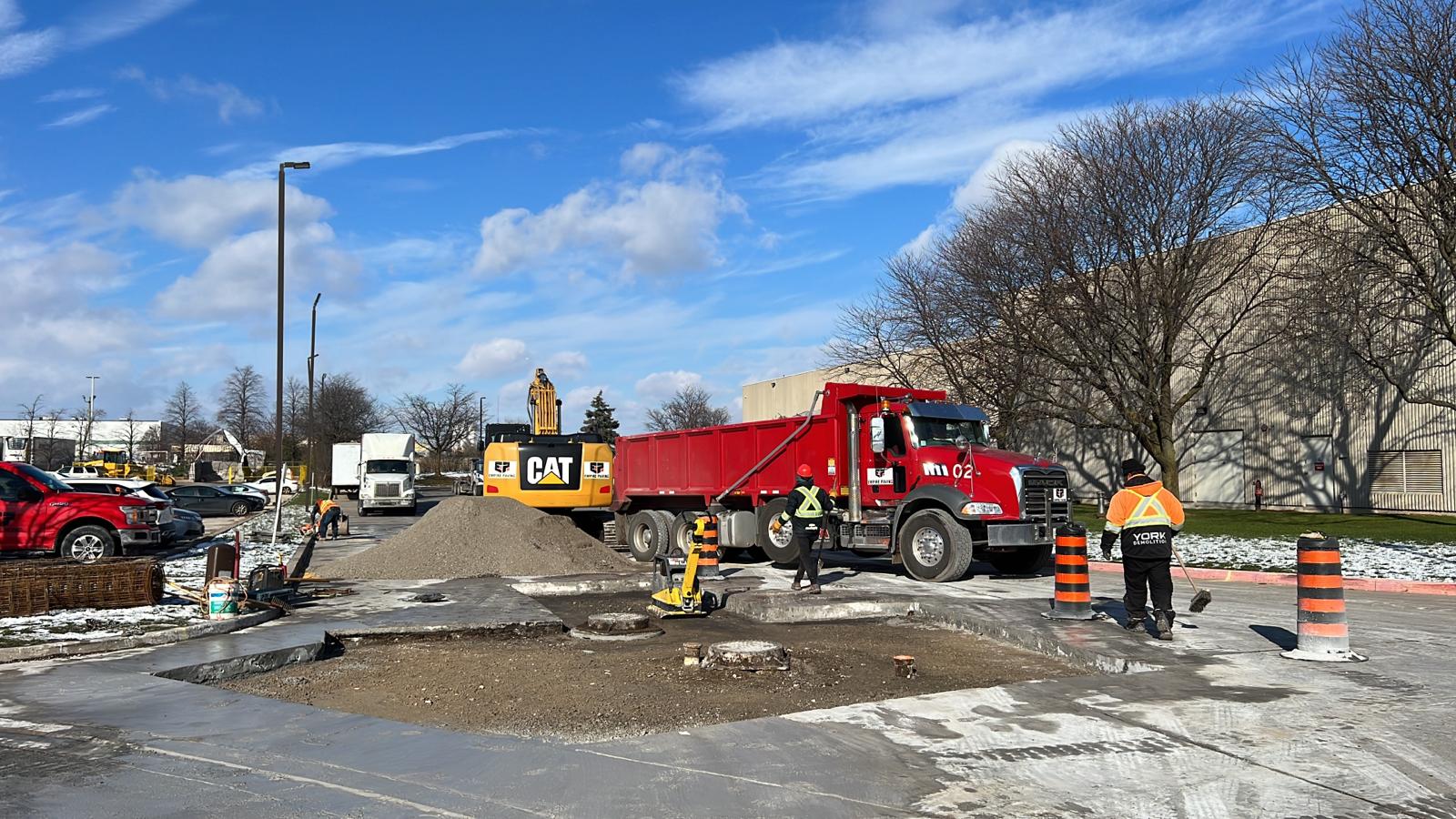 Some Awesome Feedback
SAM A.
"The Empire Paving team did an excellent job at our facility this summer. The team was very professional, and their equipment fleet was very impressive. They repaved our entire driveway and parking lot over two phases. They were able to work around our production schedule, and ensured that we had no operational disruptions. This project has really refreshed the look of our facility. I would highly recommend Empire Paving for any paving related projects."
Some Awesome Feedback
SAM A.
"The Empire Paving team did an excellent job at our facility this summer. The team was very professional, and their equipment fleet was very impressive. They repaved our entire driveway and parking lot over two phases. They were able to work around our production schedule, and ensured that we had no operational disruptions. This project has really refreshed the look of our facility. I would highly recommend Empire Paving for any paving related projects."