Trusted municipal paving services for roads, schools, government buildings, and more.
No two municipal asphalt paving projects are exactly the same. Each job has a different set of project standards, specifications, and building codes; and as is the case for any other subcontractor that is hired, a professional asphalt paving contractor is expected to adhere to all of these requirements.
Due to this, municipal paving projects require an elevated level of attention to detail and coordination that the average asphalt paving contractor simply isn't able to provide.
At Empire Paving, however, we bring more than four decades of municipal asphalt paving experience to the greater Toronto area (GTA).
We have successfully installed world-class asphalt surfaces on a wide range of municipal projects, ranging from schools to roadways and everything in between.
For every municipal project we take on, we carefully comb through all specifications and coordinate with other parties as needed to ensure that asphalt is delivered on time, on budget, in complete compliance with all project requirements, and to the highest level of quality possible.
What's more, we understand the incredible importance of safety on municipal building projects, in particular; so we take the utmost care to ensure that our products are always delivered and installed with the health and safety of all parties in mind.
Whether you're planning to build a roadway, library, courthouse, or another type of municipal building, rest assured that Empire Paving can meet all of your project standards, specifications, and safety requirements. Contact us today to receive a free estimate!
Get a FREE Paving
Consultation & Estimate
Call Us at 416-644-1444 or simply fill out the form and one of our paving experts will be in touch with you shortly...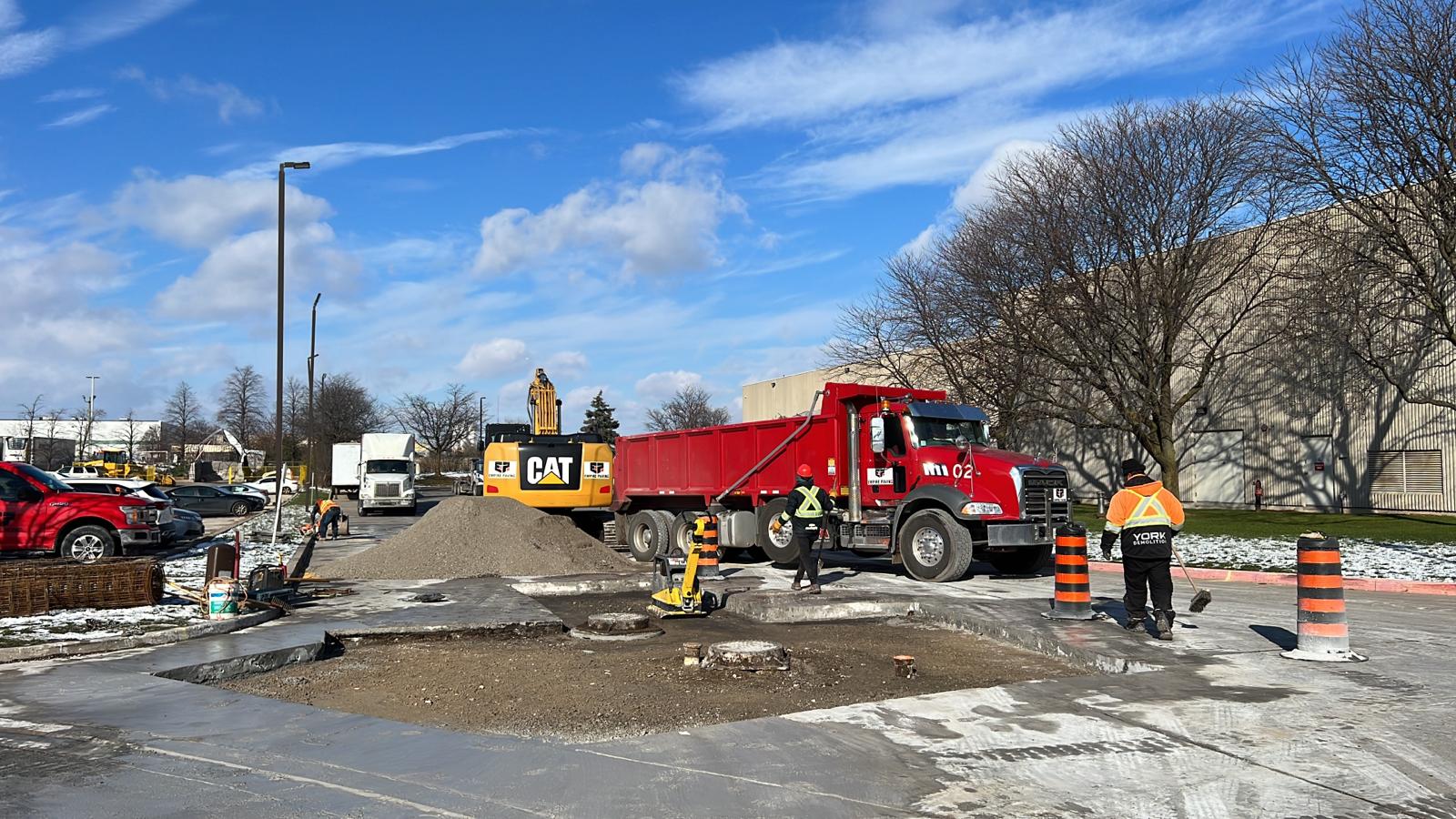 Some Awesome Feedback
SAM A.
"The Empire Paving team did an excellent job at our facility this summer. The team was very professional, and their equipment fleet was very impressive. They repaved our entire driveway and parking lot over two phases. They were able to work around our production schedule, and ensured that we had no operational disruptions. This project has really refreshed the look of our facility. I would highly recommend Empire Paving for any paving related projects."
Some Awesome Feedback
SAM A.
"The Empire Paving team did an excellent job at our facility this summer. The team was very professional, and their equipment fleet was very impressive. They repaved our entire driveway and parking lot over two phases. They were able to work around our production schedule, and ensured that we had no operational disruptions. This project has really refreshed the look of our facility. I would highly recommend Empire Paving for any paving related projects."