Fast and professional municipal asphalt repair services for damaged streets, roadways, and other surfaces.
Every community depends on high-quality asphalt streets, highways, sidewalks, and other surfaces to get from one location to the next. Unfortunately, damage to any of these asphalt surfaces is an inconvenience to its citizens at best; and if traffic is affected, it's likely only a matter of time before you start hearing complaints from disgruntled residents.
When dealing with municipal asphalt repairs of any kind, time is of the essence in order to keep your community happy and safe. The longer you allow these issues to be neglected, the more problematic they become.
Empire Paving has been one of Ontario's go-to paving companies for municipal asphalt repair services since 1976.
We understand the problems and pressures that you might encounter when any asphalt pavement is out of order. For this reason, we work quickly and efficiently to restore and improve the state of your asphalt pavement—all while ensuring that we are in full compliance with all local codes, ordinances, and standards.
From alligator cracks and potholes to raveling and drainage issues, rest assured that there is no municipal asphalt repair too large or small for our experienced crew and full fleet of equipment to handle.
If you need a professional Ontario asphalt paving contractor that can provide high-quality municipal asphalt repair services, be sure to call Empire Paving today. We will make sure that your pavement is restored to peak condition as soon as possible!
Get a FREE Paving
Consultation & Estimate
Call Us at 416-644-1444 or simply fill out the form and one of our paving experts will be in touch with you shortly...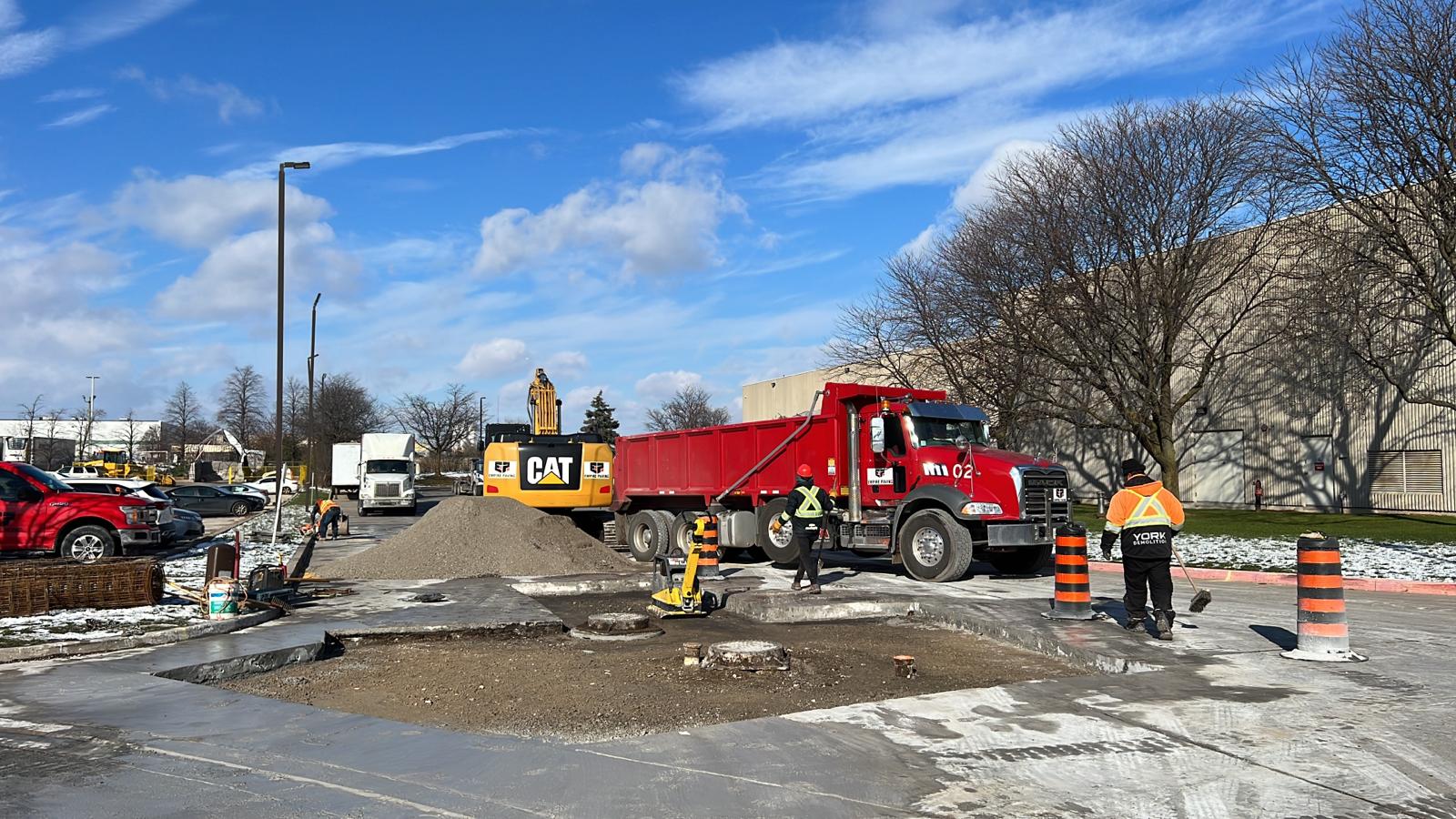 Some Awesome Feedback
SAM A.
"The Empire Paving team did an excellent job at our facility this summer. The team was very professional, and their equipment fleet was very impressive. They repaved our entire driveway and parking lot over two phases. They were able to work around our production schedule, and ensured that we had no operational disruptions. This project has really refreshed the look of our facility. I would highly recommend Empire Paving for any paving related projects."
Some Awesome Feedback
SAM A.
"The Empire Paving team did an excellent job at our facility this summer. The team was very professional, and their equipment fleet was very impressive. They repaved our entire driveway and parking lot over two phases. They were able to work around our production schedule, and ensured that we had no operational disruptions. This project has really refreshed the look of our facility. I would highly recommend Empire Paving for any paving related projects."