High-quality residential asphalt paving services that make your property stand out.
Just as your home is a reflection of you, your driveway is a reflection of your home; and the reality is that your driveway is one of the first things family, friends, guests, and neighbours will notice when they see your property.
Is your driveway well paved and properly maintained, or is it starting to break down and show signs of wear?
Fortunately, a pristine blacktop surface is never too far away. A professional residential asphalt paving contractor can install a high-quality asphalt driveway that makes you a proud homeowner again.
At Empire Paving, we are considered one of the greater Toronto area's (GTA) premier residential asphalt paving contractors.
Whether you own farmland with an extended ranch driveway or a simple three-bedroom house, we treat every home as if it's our own.
Our highly qualified team boasts decades of residential paving experience, and we own a full fleet of in-house equipment and machinery that we are able to deploy on projects of all shapes and sizes. Simply put, no job is too large or small for our team of experts!
From new asphalt installation and resurfacing to crack sealing, potholes repairs, and everything in between, rest assured that your residence is in the most capable hands when Empire Paving is on the job.
Whether you need a brand new driveway, pathway, or asphalt maintenance and repairs, be sure to get in contact with the team at Empire Paving today. We would love to discuss your property with you and provide a free quote for our paving services!
Get a FREE Paving
Consultation & Estimate
Call Us at 416-644-1444 or simply fill out the form and one of our paving experts will be in touch with you shortly...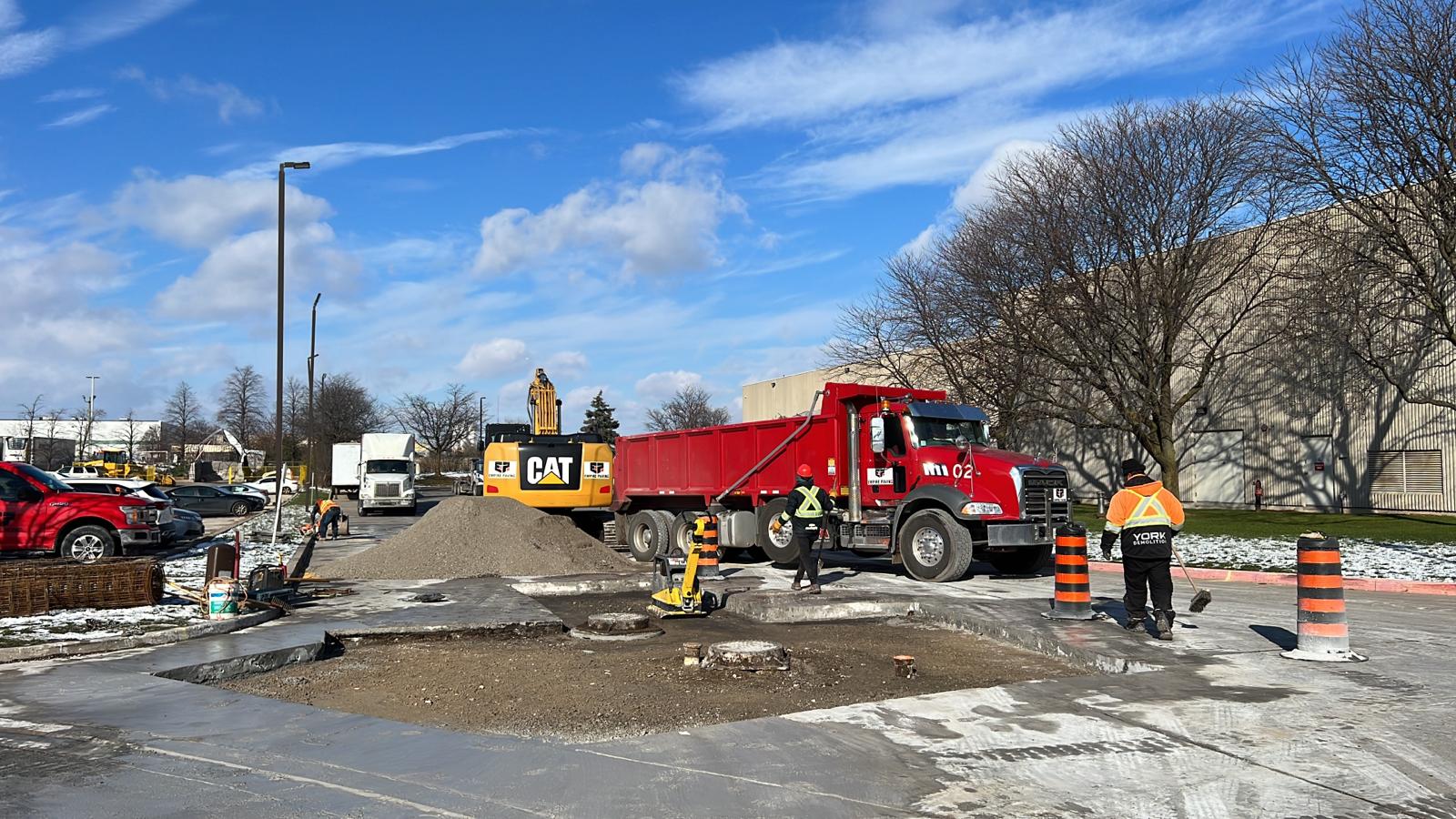 Some Awesome Feedback
SAM A.
"The Empire Paving team did an excellent job at our facility this summer. The team was very professional, and their equipment fleet was very impressive. They repaved our entire driveway and parking lot over two phases. They were able to work around our production schedule, and ensured that we had no operational disruptions. This project has really refreshed the look of our facility. I would highly recommend Empire Paving for any paving related projects."
Some Awesome Feedback
SAM A.
"The Empire Paving team did an excellent job at our facility this summer. The team was very professional, and their equipment fleet was very impressive. They repaved our entire driveway and parking lot over two phases. They were able to work around our production schedule, and ensured that we had no operational disruptions. This project has really refreshed the look of our facility. I would highly recommend Empire Paving for any paving related projects."