Stunning concrete finishes that beautify your home's exterior.
While asphalt is the paving material that most homeowners choose for their driveways, there are certain applications that call for concrete.
Pavers are a popular choice for walkways, for instance, while concrete is often needed for patios, pool decks, and other structures. Some homeowners even prefer concrete's brighter colour and smoothness over traditional blacktop for their driveways.
Whatever the case, it's important that you hire a proven concrete contractor with the knowledge, experience, and tools needed to deliver a top-notch final product—one that adds value to your home and boosts your property's curb appeal.
At Empire Paving, we have been delivering unrivaled residential concrete services to our neighbours throughout the GTA for over 45 years!
We are proud to offer a complete paving service with asphalt, concrete, and any other materials the homeowner might require. To date, we have worked on properties of all shapes and sizes—from simple concrete driveway paving jobs to residences with more elaborate concrete embellishments.
With our well-trained crew and a full fleet of state-of-the-art machinery, there's no residential concrete project we are ill-equipped to perform to the highest industry standards.
Whether your existing concrete is showing signs of wear and tear or you need brand-new concrete features to complement your existing asphalt, we're the right contractor for the job!
Contact Empire Paving today to receive a free quote for all of your residential concrete needs. One of our friendly paving experts would be glad to discuss your options and collaborate with you on the best solutions for your home.
Get a FREE Paving
Consultation & Estimate
Call Us at 416-644-1444 or simply fill out the form and one of our paving experts will be in touch with you shortly...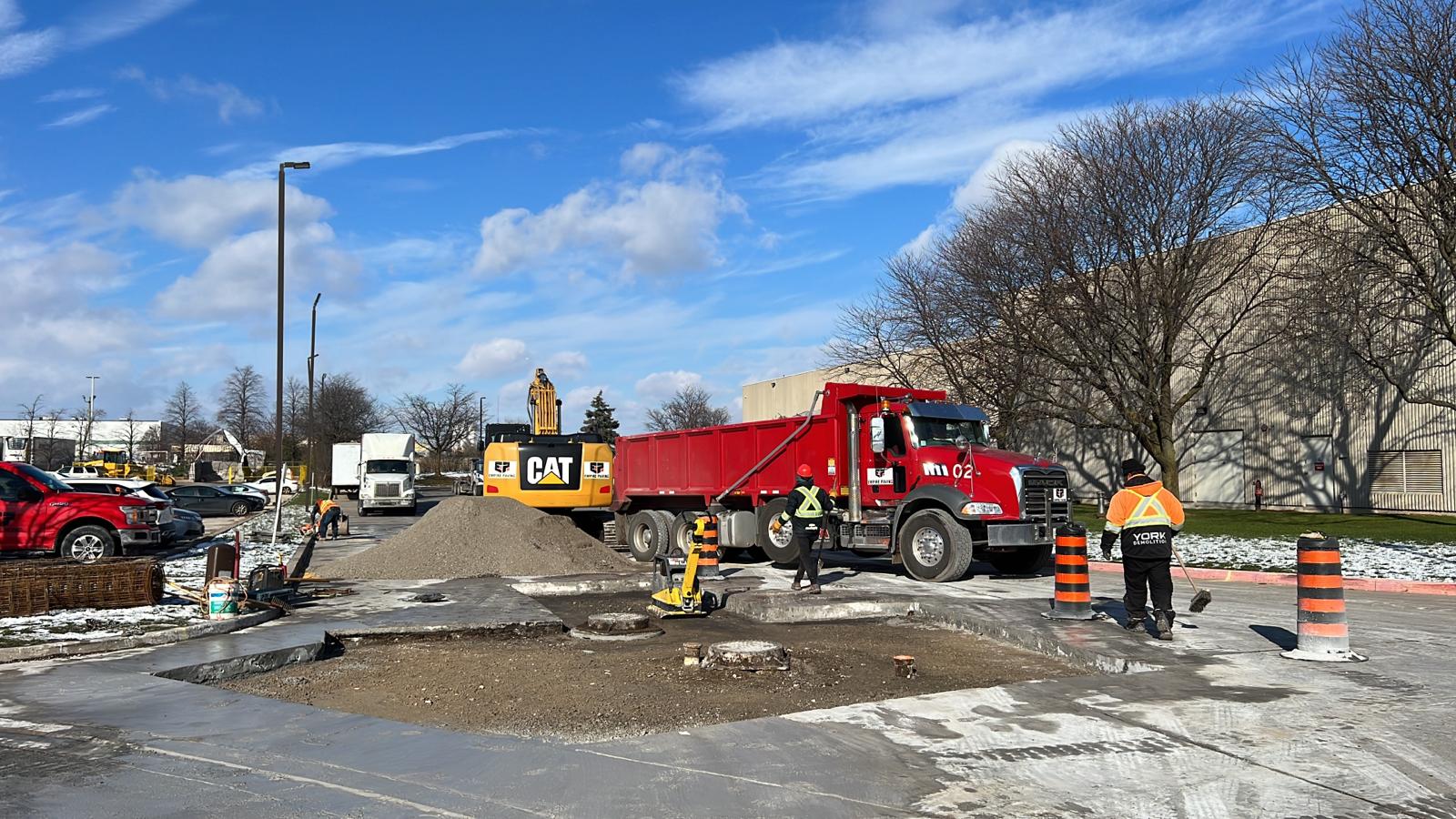 Some Awesome Feedback
SAM A.
"The Empire Paving team did an excellent job at our facility this summer. The team was very professional, and their equipment fleet was very impressive. They repaved our entire driveway and parking lot over two phases. They were able to work around our production schedule, and ensured that we had no operational disruptions. This project has really refreshed the look of our facility. I would highly recommend Empire Paving for any paving related projects."
Some Awesome Feedback
SAM A.
"The Empire Paving team did an excellent job at our facility this summer. The team was very professional, and their equipment fleet was very impressive. They repaved our entire driveway and parking lot over two phases. They were able to work around our production schedule, and ensured that we had no operational disruptions. This project has really refreshed the look of our facility. I would highly recommend Empire Paving for any paving related projects."